French school in Bordeaux
The French language school in Bordeaux is located in the middle of the elegant city in an old boat and billiards manufacturing warehouse that has been fully transformed into a beautiful learning environment in the hip industrial area of Bordeaux. It is a 5-minute walk to the botanical garden, and you are only 20 minutes from Bordeaux's beautiful historic city center. The approach is focused on the practical aspect of the French language to facilitate everyday communication during your immersion in French culture and linguistics. The range of leisure activities after the French lessons vary from French cooking, wine tasting, and cheese tasting to the theatre, game evenings, movie nights, or sightseeing to excursions to Dune du Pilat, Saint Emilion, or the Bassin d'Arcachon. Learn French and have fun! You will discover the French culture, the events in Bordeaux, the region, and its historical and natural heritage.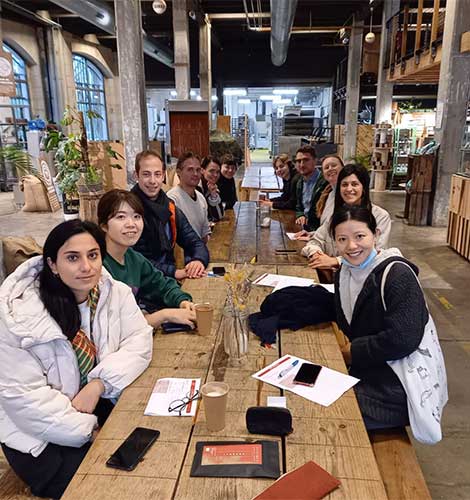 Why study French in Bordeaux?
HIGHLIGHTS
Central location in Bordeaux, in a renovated department store
Unique, hip environment
Trendy cafés
Popular meeting places such as the Botanical Garden
Fun activities like game & movie nights and excursions
Wine-tasting, cheese-tasting, or cooking classes
What to do in Bordeaux?
French courses
The 20-hr intensive French course is for adults who wish to acquire the basics of French as a foreign language for everyday situations and to express themselves fluently in French. The standard French course is accessible to everyone, from beginner to advanced level. The four skills worked on are: reading, writing, listening, and speaking. Learning French in France and Bordeaux is ideal for making rapid progress. The standard French course allows students to adapt and communicate with French-speaking people quickly.
The school also offers a 30-hr French course that includes French language workshops and long-term courses, to progress in a French-speaking environment. There are also summer camps and French lessons for kids with/without accommodation, meals and activities & excursions (sailing, karaoke, or yoga).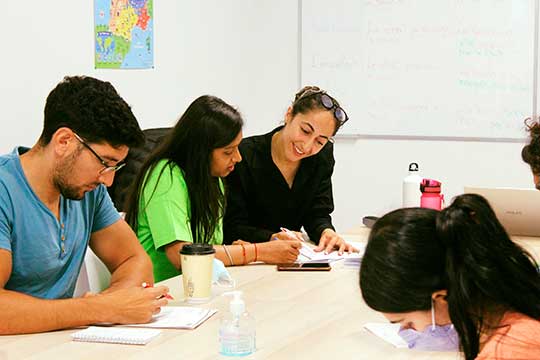 Accommodation
The language school carefully selects host families. Accommodation with a guestfamily in Bordeaux and the region is the best way to improve your French level quickly. We have been working for several years with nearly a hundred host families that we have carefully selected according to the proximity of the school, the comfort of the accommodation, and the interest and cultural openness of the members of each family. As a result, you discover facets of France that remain hidden from regular visitors and make friends for life. Otherwise, there are many student residences and hostels in of the city of Bordeaux, a great way to meet other young people from all over the world during your language stay in France.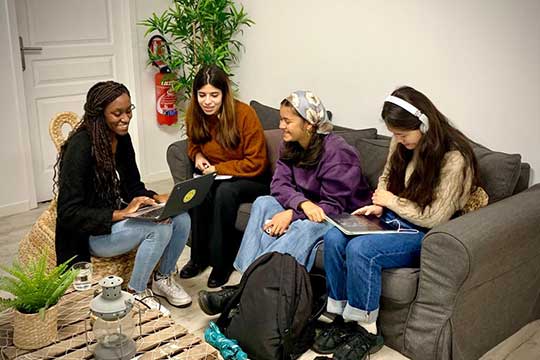 Activities
Enjoy the unique heritage of Bordeaux and its surroundings. The French school offers a program of cultural activities and tours that allow you to learn about French culture and practice your French outside the classroom while meeting new people. Some examples of the activities are wine and cheese tasting, bowling, movie night, picnics, an excursion to Saint Emilion and the Pilat Sand Dune, board games, cap sciences, climbing, cooking workshops, and much more!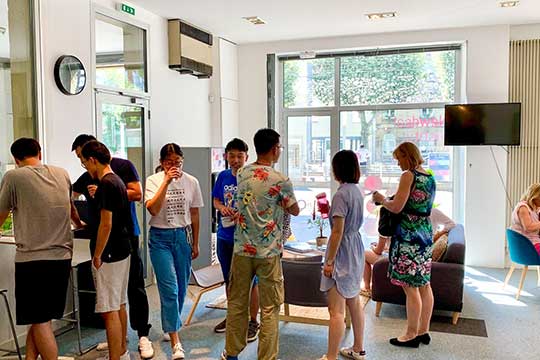 Reviews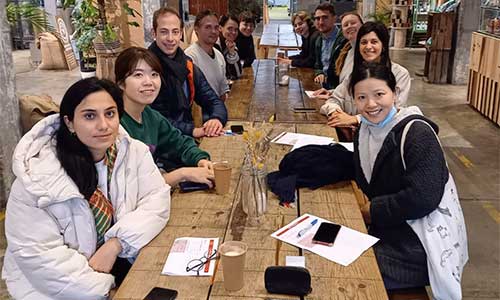 reviews Bordeaux
I had an amazing time learning French in Bordeaux! The city is beautiful and the people are so friendly. My teacher was fantastic and made the lessons engaging and fun. I learned so much in just a few weeks and feel much more confident speaking French. I also loved exploring the city and trying all the delicious food and wine. I highly recommend studying French in Bordeaux!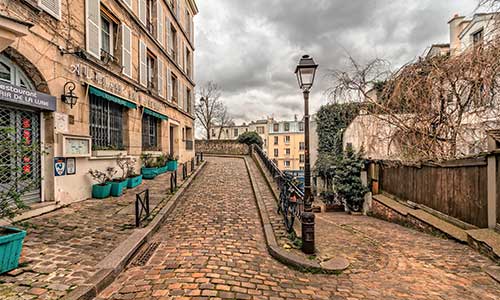 reviews Paris
I came to this French Language School in Paris for the second time. This time I had to improve my French for my job. The three weeks I was there this summer were very profitable. As it was boiling in Paris, it was a pleasure to be in a school where all the rooms were air-conditioned. It was perfect. I had several teachers who were all very good. After class, they all took the time needed to advise us on what exercises we should do to progress even better.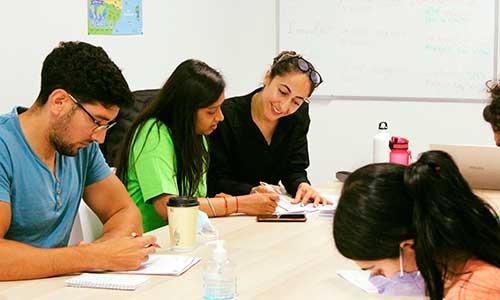 reviews Bordeaux
Studying French in Bordeaux was an unforgettable experience! I met so many interesting people from all over the world and made some great friends. The classes were small and personalized, which helped me improve my French quickly. In my free time, I explored the Bordeaux's historic center and took day trips to nearby vineyards. I'm already planning my next trip back to Bordeaux!
Quick facts about our school