Learn French in France: Practical Info
France is known for its diverse landscapes, rich cultural heritage, and stunning architecture. From the rolling hills of the countryside to the sandy beaches of the Mediterranean, France offers a wealth of natural beauty. France is famous for its historical cities, such as Paris, with iconic landmarks like the Eiffel Tower and Notre-Dame Cathedral. The countryside is dotted with charming villages and historic châteaux, while the coastal regions are home to stunning beaches and crystal-clear waters. France's world-class cuisine is world-famous. Whether you're looking for breathtaking scenery, rich cultural heritage, or delicious cuisine, France has something for everyone and is a truly beautiful destination to visit and learn French.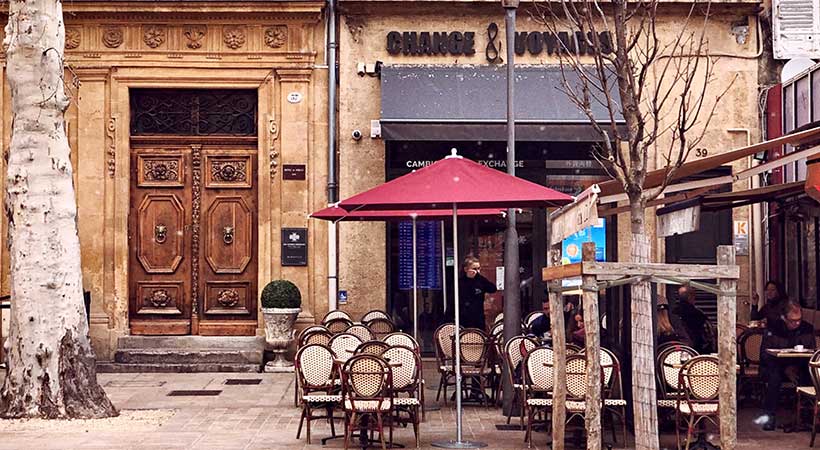 Best Tourist Attractions of France
Paris: Paris is home to many famous landmarks, such as the Eiffel Tower, Notre Dame Cathedral, and the Louvre Museum. Take a boat ride on the Seine River or a stroll along the Champs-Elysées. Visit the French museums, like the Musée d'Orsay, famous for its Impressionist and post-Impressionist paintings, or admire the modern art in Centre Georges Pompidou. The Palace of Versailles is a magnificent palace located just outside of Paris.
Explore the French Riviera & de Provence: The French Riviera, also known as the Côte d'Azur, is a beautiful coastal region where you can enjoy the Mediterranean climate in charming towns such as Nice, Cannes, and Saint-Tropez. Take a scenic drive through the countryside of La Provence and visit villages like Gordes or Roussillon to see picturesque villages, olive groves, and lavender fields.
Normandy has beautiful countryside and many historic sites, including the famous D-Day landing beaches where the Allies landed during the invasion of Normandy in World War II. Visit the city of Bayeux and see the famous tapestry or take a tour of the famous Mont-Saint-Michel, a stunning island fortress located off the coast of Normandy. A tour of the island includes a visit to the abbey and the village.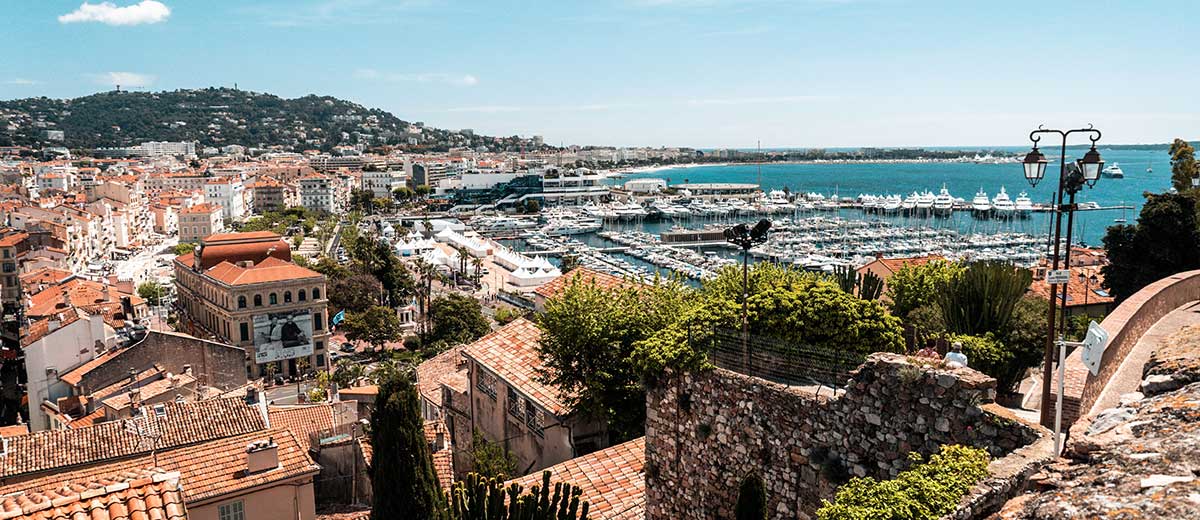 Loire Valley: known for its picturesque castles and châteaus, such as Château de Chambord, Château de Cheverny, and Château de Chenonceau, the Loire Valley is a beautiful region in central/western France. Take a bike tour, a hot-air balloon ride, or a boat trip to discover the area.
In the French Alps and the Pyrenees you can find some of the most beautiful hiking trails in Europe, with options for beginners and experienced hikers, as well as white-water rafting opportunities and kayaking on the Gorges de l'Ardèche river. The French Alps and Pyrenees are popular spots for hang gliding with beautiful views of the mountains and valleys, as well as skiing and snowboarding.
Surfing & Diving: the Atlantic coast of France offers unique surf conditions, with popular spots like Biarritz, Hossegor, and La Gravière. For diving, you can also go to the Mediterranean coast of France which offers good diving conditions in places like the Calanques near Marseille and Ile de Porquerolles, which offer clear waters and abundant marine life, including colorful fish, octopuses, and seahorses.
Cuisine of France
French cuisine is known for its sophistication and high-quality ingredients. The French have a strong culinary tradition that has evolved over centuries. Some classic French dishes include Coq au Vin, Quiche Lorraine, and Ratatouille. France has a long coastline, and seafood is an important part of the French diet. French bread and pastry are renowned for their quality and variety, including croissants, baguettes, and pain aux raisins. France is also famous for its wine and cheese: there are over 400 different types of cheese, such as Brie, Camembert, Roquefort, and Comté. Bordeaux, Burgundy, and Champagne are famous wine regions. Finally, there are some famous and delicious French desserts you must try when learning French in France: Crème Brûlée, Tarte Tatin, and Macarons.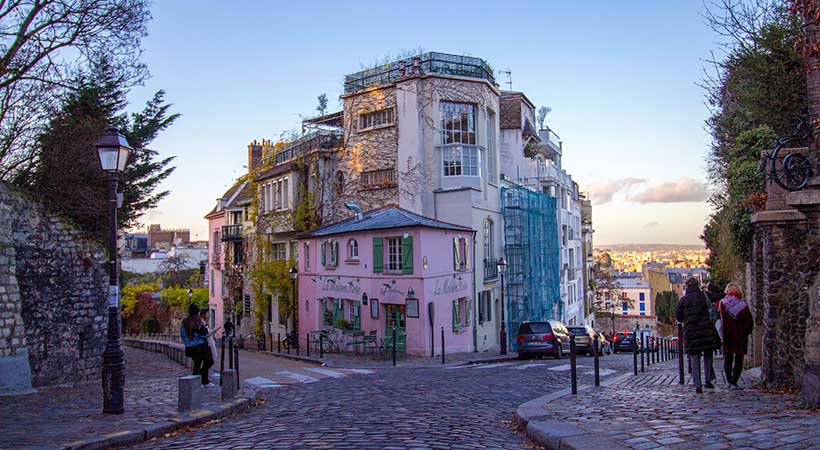 Travel tips for a language immersion trip to France
Money in France
The currency used in France is the Euro (EUR). Most shops, restaurants, and other establishments accept credit and debit cards, but it's always good to have some cash on hand for small purchases or in case of emergency. Some places may not accept foreign credit cards or require a minimum amount for card payments.
The weather in France
The climate of France varies depending on the region. Northern France has a cool maritime climate, with mild summers and cool winters. Rainfall is fairly evenly distributed throughout the year. Central France has a continental climate, with cold winters and warm summers. Rainfall is more concentrated in the spring and autumn. In Southern France, you will encounter a lovely Mediterranean climate, with mild winters and hot summers. The mountainous regions of France are typically a bit colder.
Practical info France
France has a well-developed transportation system, with trains, buses, taxis, and bike rentals. The metro in Paris is convenient and affordable, a great way to explore the city. France is generally safe, but it's always advisable to take the usual safety precautions; keeping an eye on your belongings and being aware of your surroundings in busy areas. Consider bringing a travel adapter: France uses Type C and Type E electric sockets, which may be different from the sockets used in your home country.
Quick facts
45
Unesco World Heritage Sites
# 21
Most Populated Country
School in Paris
The French school in Paris is located behind the most iconic landmark of the French city: the Eiffel Tower, just a few minutes walking from the Champs de Mars, the Musée du Quai Branly, and the famous Musé des Invalides (with the tomb of Napoleon). You are also very close to the Seine, the Bateaux Parisiens, and the Trocadéro with its famous gardens and fountains …
French school in Paris »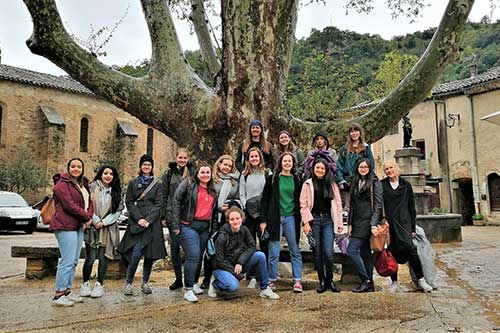 School in Montpellier
The French school in Montpellier is located in the city center in a wonderful18th century building at a stone's throw from the Place de la Comedienne and the prestigious opera house. The school is run by an enthusiastic and experienced multilingual team with highly qualified French teachers. Thanks to the communicative teaching method your French will …
French school in Montpellier »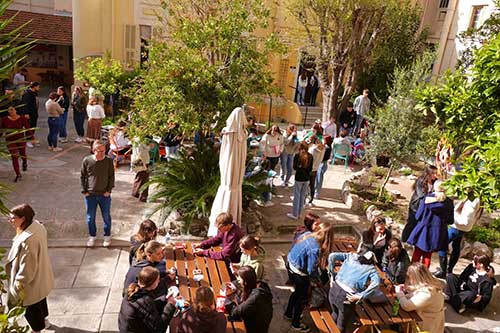 School in Nice
The French language school is located in the heart of Nice, on the French Riviera. The school is renowned for its high-quality French language courses and its exceptional location, just a few minute walk from the beach and the famous Promenade des Anglais. The school offers a range of French language courses for all levels, from beginner to advanced, and students can …
French school in Nice »