French school in Nice
The French language school is located in the heart of Nice, on the French Riviera. The school is renowned for its high-quality French language courses and its exceptional location, just a few minute walk from the beach and the famous Promenade des Anglais. The school offers a range of French language courses for all levels, from beginner to advanced, and students can choose from various course lengths and intensities. In addition to standard group courses, there are also private lessons, as well as specialized courses in areas such as business French and French for tourism as well as French & Diving. Finally, the school is well known for its popular junior French course and summer camps.
The school's facilities are modern and well-equipped, with comfortable classrooms, a multimedia room, and a student lounge where students can relax and socialize with their classmates.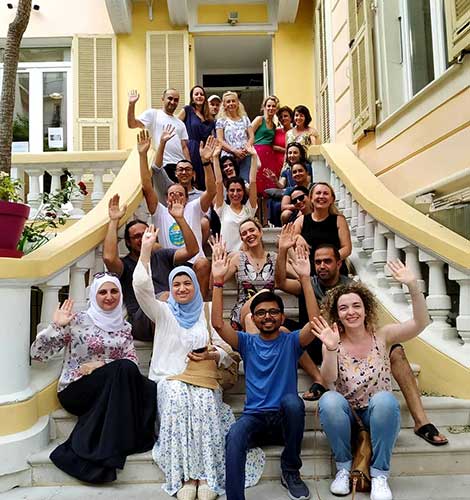 Why study French in Nice?
Great school building
Ideal climate and many activities
Elegant town at the French Riviera
Explore the countryside La Provence
Near the beach
Day trips to Nice, Cannes
What to do in Nice?
French courses
The school's team of experienced and highly qualified teachers is passionate about teaching French. They are dedicated to ensuring that every student reaches their full potential. The teaching methodology is communicative and interactive, strongly focusing on speaking and listening skills, French grammar and French vocabulary.
The French school in Nice is an excellent choice for anyone looking to learn French in a beautiful and inspiring location, with expert teachers and a supportive and friendly learning environment.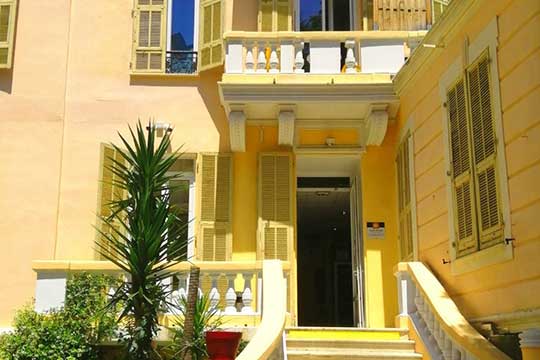 Accommodation
The French host families in Nice are happy to host French language students from all over the world. They will warmly welcome you and help make you feel at home in Nice. The host families are selected based on your age and interests to help you integrate quickly into your new home in Nice. There are different meal plans and types of rooms.
You can also choose to live in one of the student residences: there is a quality student residence inside the "Central School," with 21 recently completely renovated rooms with shared kitchens on each floor, private bathrooms, and a large pleasant garden.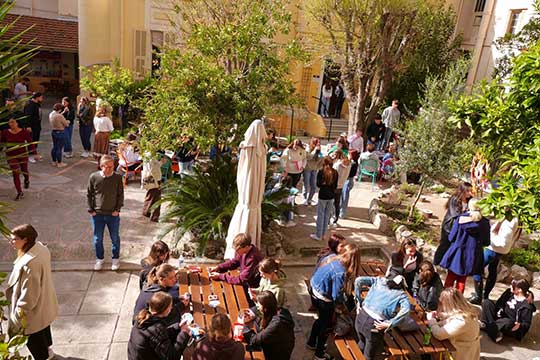 Activities
In addition to the French lessons, the school offers a range of cultural activities and excursions, allowing students to explore the rich cultural heritage of Nice and the surrounding area and practice their French in real-life situations. If you love sailing, tennis, scuba diving, or rowing, and you want to take advantage of your French language immersion in Nice to practice your passion, there are different programs to choose from! The school also organizes trips to Cannes, Monaco, Eze, Grasse, and Saint-Tropez.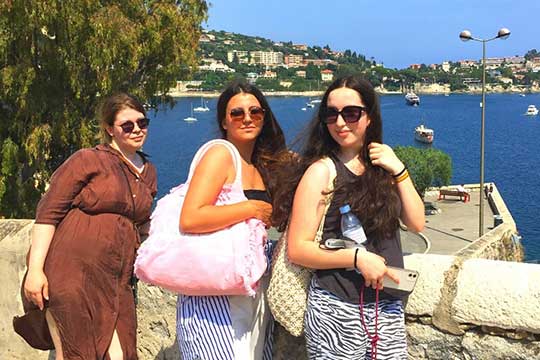 Reviews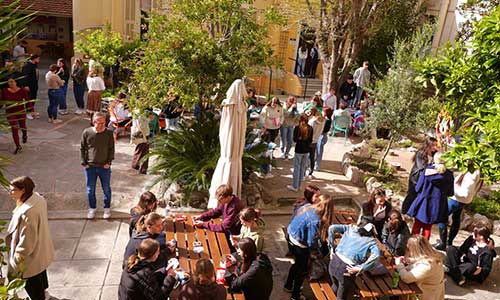 reviews Nice
Studying French in Nice was one of the best decisions I've ever made! Nice is stunning, with its beautiful beaches and vibrant atmosphere. My teacher was fantastic and taught us not just the language, but also about the culture and history of the region. I learned a lot and had so much fun doing it. I also loved exploring the Old Town and trying the amazing food. I can't wait to go back!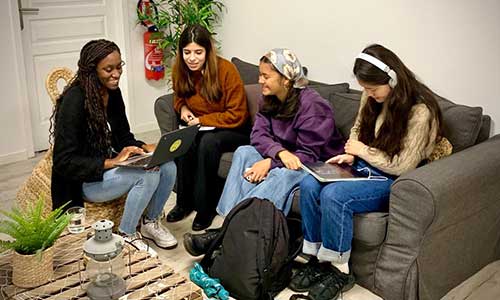 reviews Bordeaux
I had an incredible time learning French in Bordeaux! The teachers were knowledgeable and supportive, and the classes were challenging but manageable. Outside of class, I enjoyed strolling along the Garonne River and visiting the Musée d'Aquitaine. I also had the opportunity to try some delicious local dishes. Studying French in Bordeaux was an enriching and fun experience.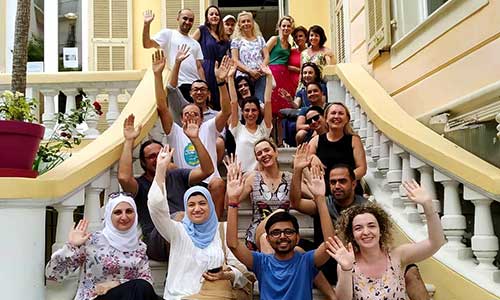 reviews Nice
Studying French in Nice was a dream come true! The city is breathtaking, with its azure waters and warm climate. The teachers were knowledgeable and inspiring, and the classes were challenging but fun. I learned a lot and also had time to relax and enjoy the beauty of the French Riviera. I loved trying the local cuisine too. Overall, studying French in Nice was an incredible experience that I will never forget.
Quick facts about our school