French school in Paris
The French school in Paris is located behind the most iconic landmark of the French city: the Eiffel Tower, just a few minutes walking from the Champs de Mars, the Musée du Quai Branly, and the famous Musé des Invalides (with the tomb of Napoleon). You are also very close to the Seine, the Bateaux Parisiens, and the Trocadéro with its famous gardens and fountains.
Founded in 1988, this French Language School is one of the leading schools in France for teaching French to international students. It offers high-quality French language lessons in Paris. The school has several accreditations and uses modern and dynamic teaching methods, including small outings with the teachers to practice your French on the street.
You will find a varied mix of students, from university students to professionals and executives, of different nationalities. The classrooms are bright and spacious, fully equipped with audio-visual equipment and air-conditioning. In addition, there are French language courses for adults or specially designed mini-groups, and specialty courses like Business French in mini-groups, French for Law, French for Executives and Managers, and more. Students of all ages are welcome here, from Kids to Teens to Seniors. Discover the French language and culture with a French language immersion program in Paris!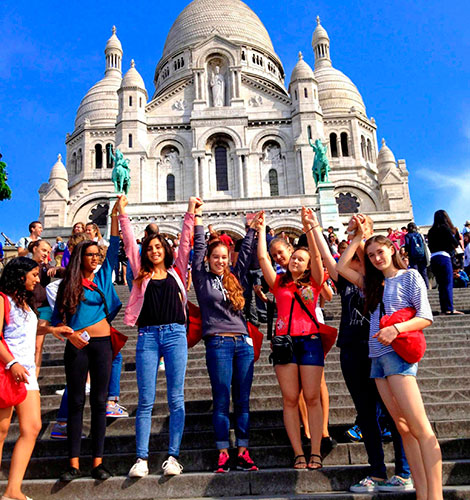 Paris, the most exciting destination to learn French in France
Why study French in Paris?
Beautiful Boutique school
Lovely, friendly staff
Central location near the Eiffel Tower
Paris is probably the most beautiful city in the world
Iconic landmarks and amazing museums to explore
Enjoy the Parisian way of life in Cité des lumières
Weekend trips to Mont Saint-Michel, Reims, Honfleur, Saint-Malo, Giverny and more
What to do in Paris?
French courses
The teaching method teaches French grammar through language games and exercises incorporated into the lessons. Oral communication is a priority: you will learn to listen, understand, and speak French. You'll be able to express yourself naturally and appropriately, with fluency and the correct pronunciation and intonation. Most intensive group lessons take place from 9:00 to 13:00, and there is a 20-minute break for a short rest, a coffee while talking to your fellow students (in French!) or asking their teachers any questions.
The so-called "sorties pédagogiques" (walking lessons) are essential to the French lessons as they support what's taught in class. In addition, the students are encouraged to practice outside the classroom environment in a real-life context and direct contact with the social and cultural Parisian environment.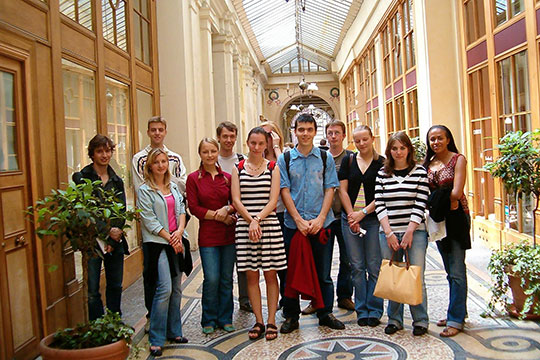 Accommodation
If you study French in Paris, you have a wide range of accommodation options to choose from. The school offers the opportunity to live with a local guest family, with different meal plans (with/ without breakfast/ lunch/ dinner etc.) including options for vegan, gluten-free, lactose intolerance (additional charge). There is also VIP offer, including a single room with en-suite shower and half board (breakfast + dinner). Living with a homestay provides the opportunity to practice French in Paris, the most exciting destination to learn French in France. However, if you prefer to live with other students, you can choose between several student residences during the summer, aparthotels, apartment or hotels.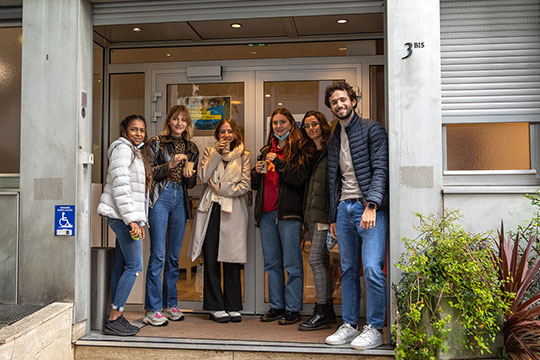 Activities
If you are interested in French culture, you can add two afternoon workshops to your program (not for free). The workshops are dedicated to French Culture and Civilization, and you'll talk about French cinema, literature, and places of interest like Montmartre, Passage du Caire (the oldest Parisian Passage), etc. This is a great opportunity to practice your French and learn more about the French culture. Furthermore, the school offers a cultural program through a partner organization the CIJP, a non-profit organization that hosts activities to encourage cultural exchange between French and foreign students. They offer a wide range of events such as excursions, language exchange, conversation workshops, visits to Parisian districts, museums and exhibitions, concerts, and parties.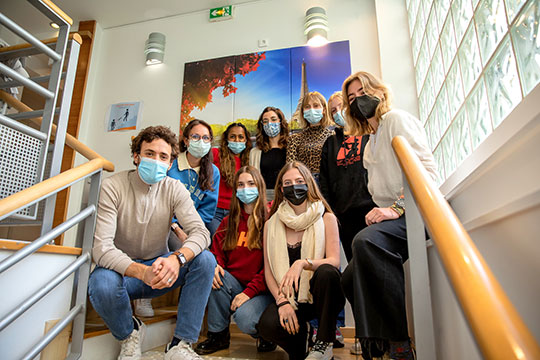 Reviews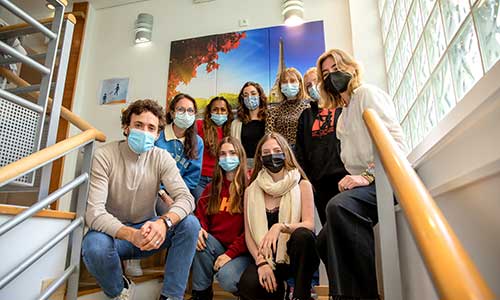 reviews Paris
I was pleased with this lovely and friendly French school in Paris, near the Eiffel Tower. The staff is very and my teacher Valerie was fantastic. Learning French here was an absolute pleasure, and I hope to be back next year. The premises are spotless, and I wasn't in a class with too many people of the same nationality, so we all spoke French. I loved my host family and could easily walk to the school, which was great.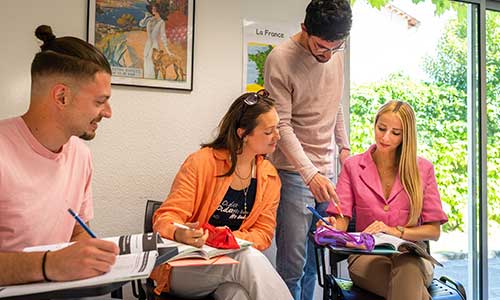 reviews Antibes
I spent three months here learning French, and I would do it again if I could. The teachers are competent, I learned so much, and the location is fantastic. The classes are not too big, and we made fabulous trips from Antibes to discover Cote d`Azur. The cafeteria was not open during my stay, but that was not a big deal; there were many alternatives in Antibes. I am delighted and recommend this French school to everyone. Jackie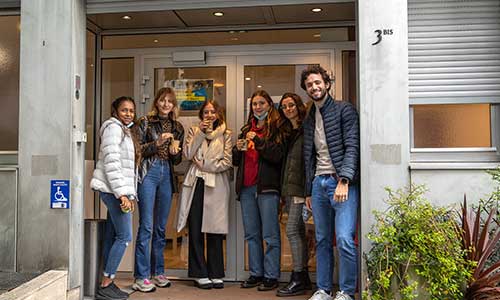 reviews Paris
I have just finished a 4-week intensive French course in Paris, and it was not only a great stay, but I made so much progress thanks to the teachers Laurent and Nicolas). On the first day, I was surprised by the school's teaching method because there were no traditional books or manuals. And this way of teaching French is so effective I made significant progress! I will be back next year for sure!
Quick facts about our school