Learn French in Rouen
Rouen is a charming city located in the northwest of France in Normandy. Known for its rich history that dates back to the Middle Ages, and beautiful architecture, Rouen is a must-visit destination for travelers who are looking to experience the beauty and culture of France. The city is famous for its stunning Gothic cathedral, which was famously painted by Claude Monet, and for its old town, with picturesque cobblestone streets and half-timbered houses. Rouen also has a lively cultural scene, with numerous museums, art galleries, and theaters to discover. Whether you are interested in history or in soaking up the French way of life, Rouen is overlooked. At just an hour from Paris and an hour from the beach, another great attraction is the Parc Naturel Régional des Boucles de la Seine.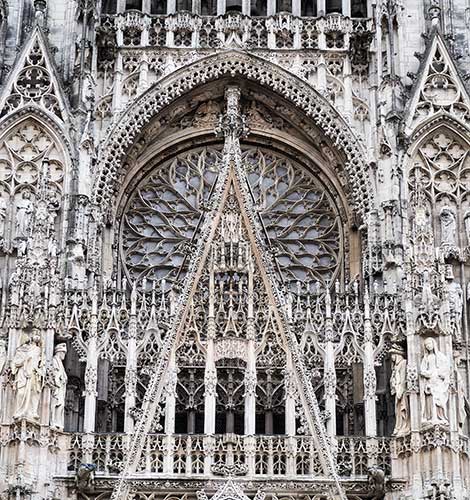 Why Learn French in Rouen
21 C / 7 C
Yearly temperature
in summer/winter
70 kms
Distance from
the beach
130 kms
Distance from
Paris
What to do in Rouen
City Highlights & tourist attractions
Rouen Cathedral: This stunning Gothic cathedral is the most iconic landmark in Rouen. It was famously painted by Claude Monet and featured beautiful stained glass windows and intricate architecture.
Rue du Gros Horloge: This historic street is home to the Gros Horloge, a beautiful clock that dates back to the 14th century. You can climb the clock tower to enjoy great views of the city.
Place du Vieux-Marché: This square is where Joan of Arc was famously burned at the stake. Today, it is a popular spot for locals and tourists to relax and enjoy a coffee or a meal.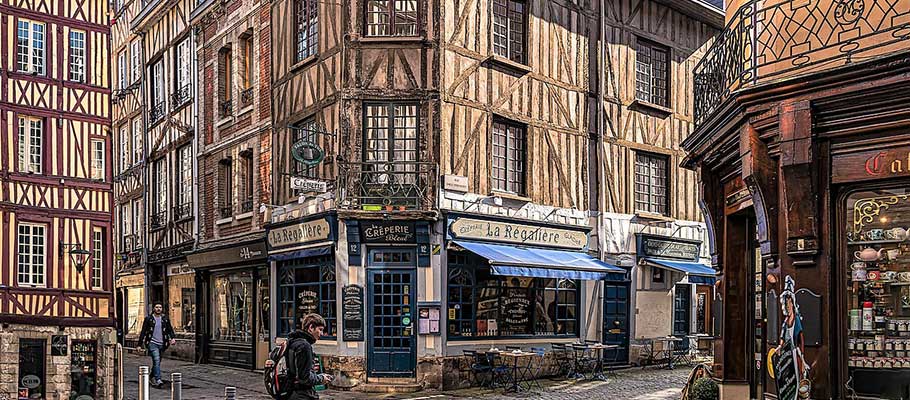 Old town: Rouen's old town is full of picturesque half-timbered houses, cobblestone streets, and charming shops and cafes.
Panorama XXL: This unique attraction features a 360-degree panoramic painting that immerses you in a different world.
Jardin des Plantes: This beautiful botanical garden is a peaceful oasis in the city's heart. It features a variety of plants and flowers from around the world.
How to get to Rouen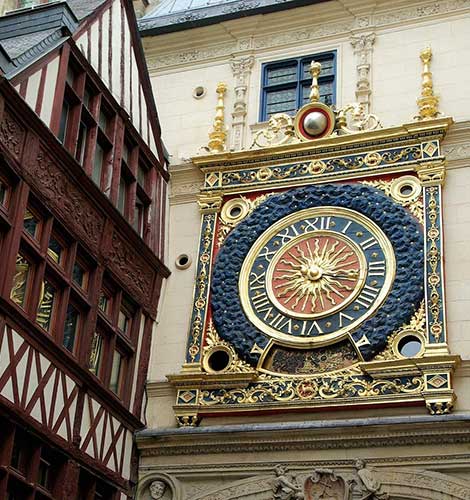 By train:
Rouen's train station, with regular connections to major cities in France, is located in the city center.
By car:
Rouen can easily be reached by car via the A13 or A14 motorways.
By bus:
There are regular bus services to Rouen from major cities in France. The bus station is located near the train station.
By plane:
Rouen Airport has limited connections to other French cities. Alternatively, visitors can fly to Paris Charles de Gaulle Airport or Paris Orly Airport and then take a train or bus to Rouen.
Fast facts
Great restaurants and caes
Contact