Learn French in Paris
Paris is a top destination for a French immersion course in France. The city is known for its rich art and culture scene, with numerous museums, galleries, and theatres. Paris is also renowned for its culinary scene, and it's called the fashion capital of the world with high-end fashion boutiques and department stores
Paris has a rich history and is home to some of the most beautiful and well-preserved architecture, including Renaissance châteaus, Art Nouveau buildings, and the beautiful Montmartre. Paris is home to iconic landmarks such as the Eiffel Tower, the Notre Dame Cathedral, and the Louvre Museum. Paris is often considered one of the most romantic cities in the world, and thanks to its central location, it is easy to explore other parts of France and Europe.
Paris is probably the most exciting city to learn French in France and a great choice for your French immersion.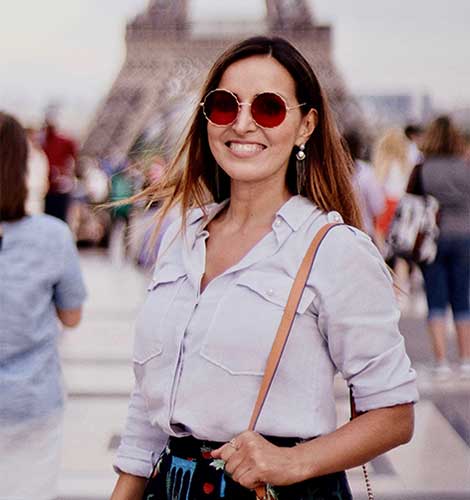 Why Learn French in Paris
2,1 million
City population
# 1
Largest city in France
25 C / 9 C
Yearly temperature
in summer/winter
200 kms
Distance from
the beach
What to do in Paris
City Highlights & tourist attractions
Scenic walks & cruise: Paris is an excellent place exploring on foot; enjoy the scenic walks in the Marais, through Montmartre, or along the Seine. A cruise on the Seine River is another excellent way to see the city.
Iconic landmarks: Paris is home to some of the most iconic landmarks in the world, such as the Notre Dame Cathedral, the Louvre Museum, and the Eiffel Tower, where you can take an elevator to the top for a fantastic panoramic view.
Exploring museums and galleries: Paris has a rich art and culture scene, with numerous museums, such as the Musée d'Orsay, the Centre Georges Pompidou, and the Rodin Museum.
The Palace of Versailles: a magnificent palace and a UNESCO World Heritage site located just outside of Paris, famous for its opulent architecture and extensive gardens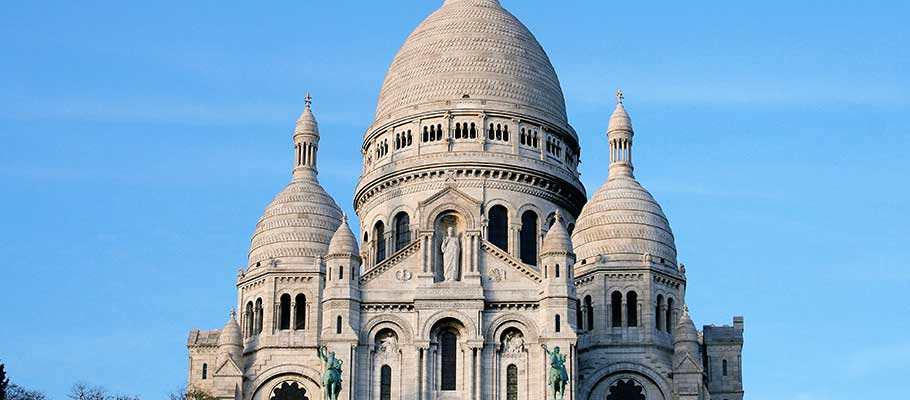 The Louvre Museum is one of the world's most famous museums and home to an extensive collection of art and artifacts, including the Mona Lisa.
Go shopping on the Champs-Elysées: The Champs-Elysées is one of the most famous streets in the world and offers a variety of shops, restaurants, and cafes.
The Montmartre neighborhood: Montmartre is a charming neighborhood known for its bohemian atmosphere and is home to the famous Sacré-Cœur Basilica.
The Catacombs of Paris is a network of underground tunnels and tombs. This eerie and unique attraction offers a glimpse into the city's history.
How to get to there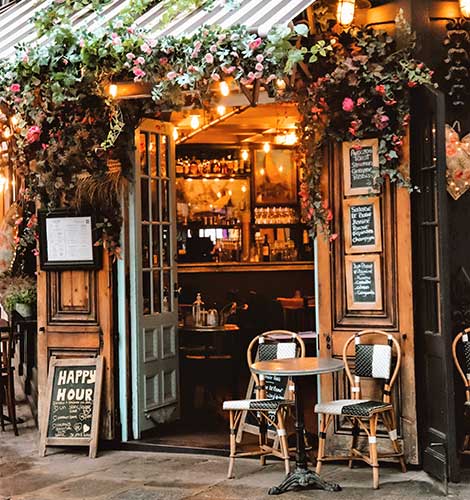 There are several ways to get to Paris:
By plane:
Paris has two international airports, Charles de Gaulle Airport, and Orly Airport. Many flights connect Paris to other destinations around the world.
By train:
Paris is well-connected by train to other cities in Europe. For example, the Eurostar train connects Paris to London in under 2.5 hours.
By bus:
Paris can be reached from other parts of France and Europe.
By bike:
Paris has a bike-sharing program (Velib) and many bike lanes.
Fast facts
Great restaurants and cafes
Contact