French school in Montpellier
The French school in Montpellier is located in the city center in a wonderful18th century building at a stone's throw from the Place de la Comedienne and the prestigious opera house. The school is run by an enthusiastic and experienced multilingual team with highly qualified French teachers. Thanks to the communicative teaching method your French will improve quickly. The lively town of Montpellier is a great place to learn French in France. While learning French you can live with a local French guest family or stay in the student residence. This French school offers the best for your money, as they have more than affordable prices to learn Spanish in an amusing and easy-going way.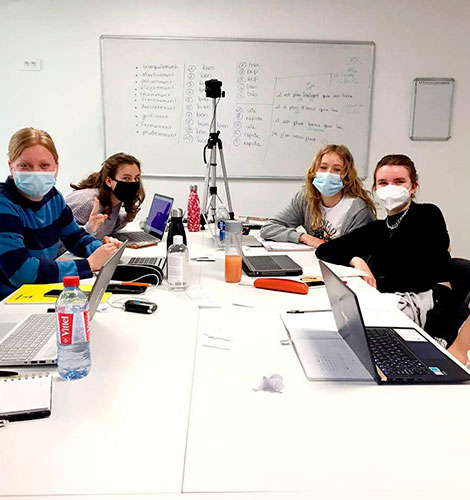 Why study French in Montpellier?
Stunning school building
Ideal climate and many activities
Lively student town
Explore the surroundings
Nice beach at only half an hour
many activities and festivals
What to do in Montpellier?
French courses
The French lessons take place in comfortable, well-equipped classrooms. All the students do a placement test, so you will only learn with students at your level. The French group courses offer an excellent price-performance ratio and you will quickly learn French during your language immersion stay in Montpellier. The standard French language course (for adults or juniors) includes four daily lessons, from 9.00 to 12.15. The experienced and dynamic teachers are fully qualified to teach French to foreigners. The school in the south of France offers French for adults, French for Teens (16+), French Plus Course (that combines group with private lessons), and French and cooking.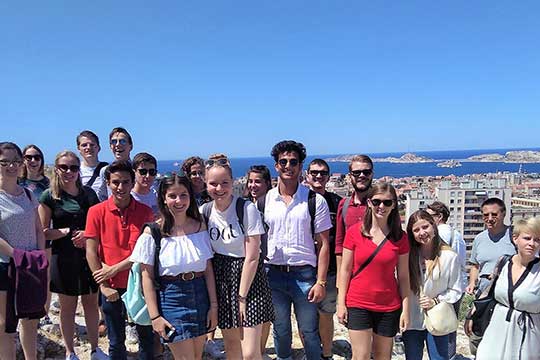 Accommodation
When you learn French in Montpellier, you can choose between a few good quality accommodation options for all needs and budgets, from student residences and apartments to local guest families.
Homestays are carefully selected and offer students the opportunity to learn more about the local culture in a comfortable home while learning French in Montpellier. These homes are between 25 - 50 minutes away from the French school by public transport. Families offer affordable meal plans that allow you to try the French cuisine (special diets can be catered for). You can also live in a student residence if you prefer more independence. Live with your new friends you met during your French classes in a standard or comfort student residence at 20 minutes from the school.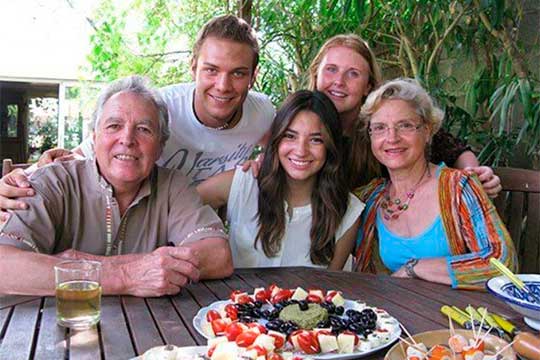 Activities
After your French classes, the students participate in different leisure activities e.g., excursions to wonderful UNESCO World Heritage Sites around Montpellier, wine tastings, cultural visits, parties, cooking classes, sports activities, and much more. You can also attend language exchange evenings with local French students. Thanks to the activities, you learn more about Montpellier, and you learn more new people. So learn French in your free time and share great moments with other students worldwide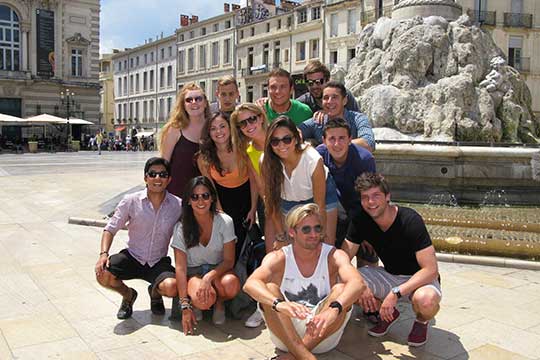 Reviews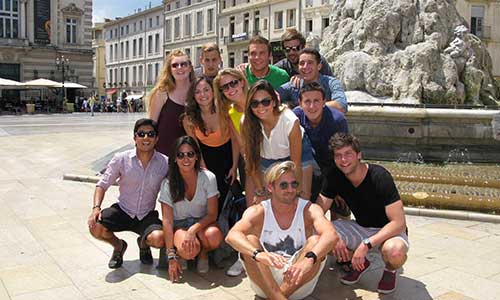 reviews Montepellier
My French and Cooking course in Montpellier was great fun. I loved the cooking sessions where you learn how to prepare French meals. The Chef was very friendly and gave us many insider tips. Really good fun and helpful, and I learned a lot of French too.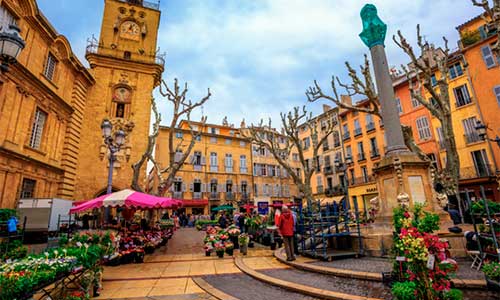 reviews Aix
I had a fantastic time learning French in Aix-en-Provence and wish that I could have stayed longer. The level of teaching exceeded my expectations, the tutors were fun and the lessons were very relaxed with clear explanations.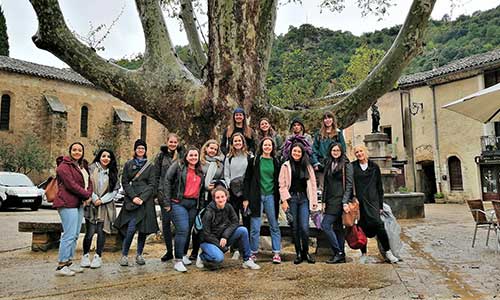 reviews Montepellier
I loved my stay at the French school in Montpellier. The French classes were well structured with excellent organization. I also loved the extra activities; everybody was helpful and friendly. My French teacher was very enthusiastic, and she motivated the students to learn and speak French!
Quick facts about our school