Learn French in Montreal
Montreal is a culturally rich and diverse city with a vibrant French-Canadian heritage. It is known for its historic architecture, delicious cuisine, lively festivals and events, and thriving arts and entertainment scene. Montreal is also home to many museums, galleries, parks, and outdoor spaces. Additionally, it is a central commercial and economic hub in Canada and a popular destination for business and leisure travelers. Montreal hosts one of the biggest comedy festivals in the world (just for laughs), featuring comedians from all over the globe, and has a fascinating Museum of Fine Arts you can visit as well as an Olympic Park, a must-see for sports fans. Altogether, an exciting destination for a French immersion course to learn French!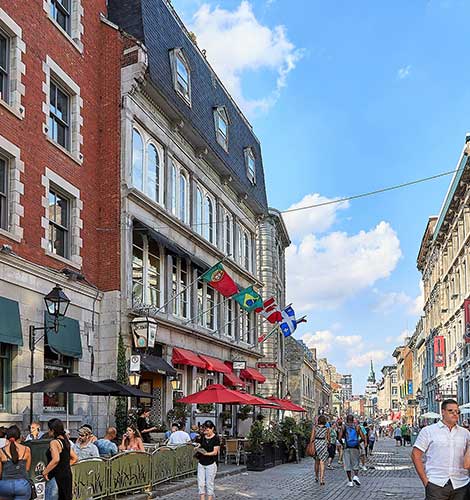 Why Learn French in Montreal
# 2
Largest city in
Canada
26 C / -5 C
Yearly temperature
in summer/winter
10 kms
Distance from
the lake
200 kms
Distance from
Ottawa
Why Learn French in Montreal
City Highlights & tourist attractions
Visit Old Montreal: This historic neighborhood is home to iconic buildings, including Notre Dame Basilica, the Old Port of Montreal, and Place Jacques-Cartier. Visitors can also enjoy horse-drawn carriage rides and street performers.
Go to Mont-Royal: This large hill in the center of the city offers fantastic views of Montreal and hiking and biking trails. In Mount Royal Park, you will find Belvedere Kondiaronk, the Tam-Tams, and the Chalet du Mont-Royal.
Visit the Botanical Garden: here, you will find a variety of gardens and greenhouses, including a Japanese garden, a Chinese garden, and a First Nations garden showcasing plant life from around the world.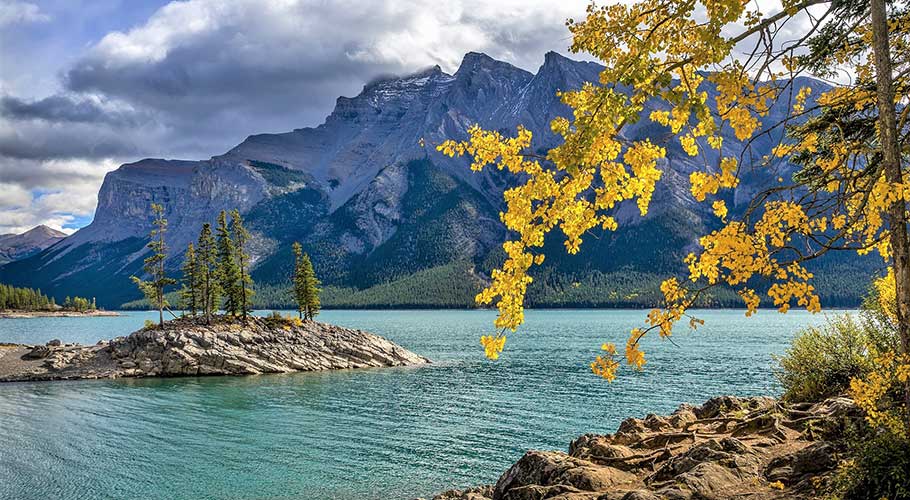 Visiting the Biodome: This natural science museum features several indoor ecosystems that replicate the climate and habitats of different regions of the Americas.
Visiting the Underground City: This network of subterranean tunnels connects to many of Montreals's public spaces and shopping centers, and metro stations, ideal for escaping the cold Montreal winter.
Strolling along the Lachine Canal: This picturesque waterway offers a peaceful escape from the hustle and bustle of the city, with plenty of opportunities for biking, walking, and picnicking.
How to get to Montreal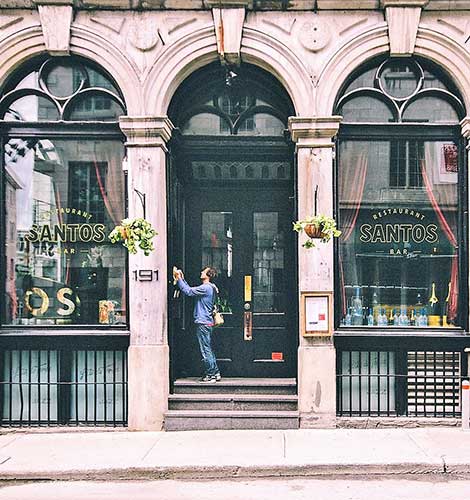 By plane:
Montreal-Trudeau International Airport (YUL) is about 20 kilometers (12 miles) from downtown Montreal. Many airlines offer flights to Montreal from destinations all over the world.
By train:
Montreal is served by both VIA Rail and AMTRAK, with trains arriving at Gare Centrale and Gare Lucien-L'Allier, respectively, located in the city center.
By bus:
Montreal is served by several bus companies such as Greyhound, Megabus, and Orléans Express, providing connections to other Canadian and US cities.
By car:
Montreal is easily accessible via several major highways, including Autoroute 20, Autoroute 15, and Autoroute 40. You can also take the scenic Route Verte cycling route to Montreal.
By boat:
Montreal is also accessible by boat, with several cruise lines offering trips that stop in the city. The Port of Montreal is located on the St. Lawrence River and is open year-round.
Fast facts
Great restaurants and cafes
Contact